I survived the release.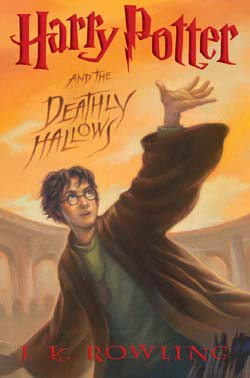 Bed now... Night. (Oops, morning.)
1) Harry Potter fans LOVE to play dress up.
2) Harry Potter fans are hungry and thirsty - the candy cart I was running averaged between $150-$200 PER HOUR while folks waited for the book to be released.
3) Harry Potter fans are polite. Everyone was patient and kind to one another. That whole "we are in it together" mentality.
4) The first printing of 12 million or so books is not going to last long. I'm thinking it will run out sooner than the publishers realize!
5) My friends for whom I purchased a copy of the book last night are not reading it fast enough. (Impatient, who me? I get to borrow it when they are done!

Insert foot tapping here

. lol)
It has been nice following your life Harry...The books may be done, but the movies will give us our fix for a while to come. Hmmm, maybe I'll go see the movie while I wait for my chance to read the book.